The national economy is in an interesting position. As a recession becomes more inevitable, inflation continues to rise, and many families are struggling to meet up with the increased cost of living. If you're shopping for Naples properties or already own houses in Naples, you may wonder what effect the market changes will have on your property's value. Thankfully, your property is likely to retain its value throughout this trying season, and it may even appreciate in value in the short term. Here are a few reasons why your asset remains in a strong position, even in the middle of inflation.
1. It's a hard asset
When you purchase a hard asset, you have a tangible good that you'll usually hold for long-term use. They are visible assets with obvious value. They provide more security in a changing market than an asset that is soft or non-physical. A home is a hard asset, making it more valuable in the long run.
2. It's less susceptible to variances in the market
Hard assets often correlate with inflation, whereas soft assets can become more susceptible to changes in the market. In addition, whereas stock prices seem to change based on the day, hard assets usually don't show as much volatility. It can take months or years to see the price of a hard asset change. If their value did completely evaporate, this would be a more gradual process.
3. Naples real estate will always be desirable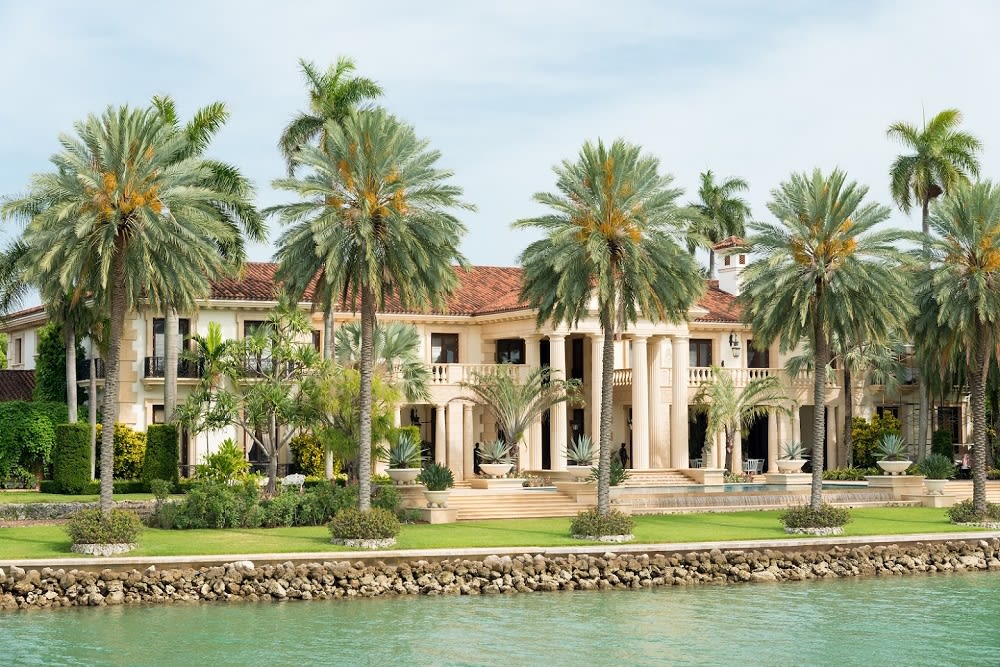 Naples sits on the southwest corner of Florida near the Gulf of Mexico. It's known for its pristine golf courses, high-dollar shopping scene, and miles of white sandy beaches. Many people vacation in Naples, and purchasing property in the area is a dream for most. Because the area is so desirable, the market for Naples properties should always be hot, and there will always be buyers interested in purchasing homes in the area. This is especially true when you consider that waterfront access is a top priority for many potential luxury home buyers. Location matters for luxury living as much as the home itself, and the location of Naples real estate will always be a tremendous asset.
4. People always need places to live
In times of greater inflation, people can start cutting unnecessary costs from their budget. However, people will always need a place to live, and despite the higher living costs, a home isn't something you can sacrifice. People will always buy and sell homes, which means that regardless of inflation, there will always be a market for your home if you choose to sell.
5. The potential remains for higher profits
Home prices will rise along with inflation, so your home won't decrease in value just because a dollar isn't worth what it used to be. This is also true if you choose to rent your home when you're away. The other benefit here is that anyone who rents a vacation property pays for their stay upfront, so you don't stand the risk of losing money if somebody occupies a space they can't afford. You can also keep these prices consistent with inflation so that you're not losing money in the process.
6. Past trends point to a positive return
Over the past 100 years, home prices have consistently kept up with inflation. What's even better news for homeowners is that in strong economies,
home prices are outpacing inflation by 2-3%
. In other words, home prices aren't only growing because of inflation, but they are increasing because the home grows in value over time. Even though a recession seems likely in the coming months, the last 100 years have featured multiple significant recessions — including the Great Depression and the major market crash of 2008. Despite these events, home prices still rose steadily over time, and the next 100 years shouldn't be any different.
7. You can help the home's value increase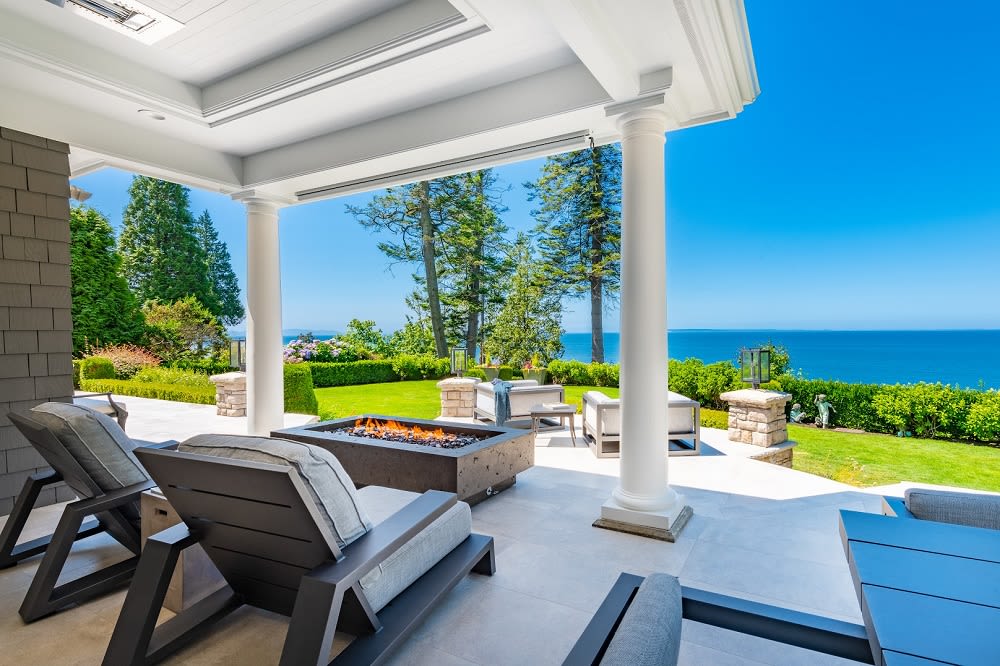 There are several easy ways to boost your home's ROI without spending large amounts of cash or doing significant renovations. Today's buyers are often concerned with outdoor living spaces and energy efficiency. If your home doesn't already have a porch or deck, consider what it would cost to add one. Make sure there's enough space to put out a table and a few chairs and add sufficient lighting so that the space can be used even after the sun goes down.

To make your home more energy-efficient, you can replace the garage door or repaint the exterior of your home. Replacing doors and windows with newer models can be a great way to seal off your home, which will lead to better insulation and lower heating and cooling costs during months with harsher temperatures. If you do have some money to spend, consider investing in an upgraded kitchen or primary bathroom.
8. Inflation will likely come down
This tip has less to do with your home's value and more to do with the likelihood that inflation will slow down at some point. The current rates are higher than anything that's occurred over several decades. While different individuals will offer their guesses as to what has caused this rapid rise in inflation, it's likely that things will slow down sooner or later, and inflation will return to a rate that is closer to past averages.
Work with The Guillette Group to find your Naples home
Angie and Jeremy Guillette
have worked together to build a thriving real estate business. They know the Naples area incredibly well, and they enjoy educating their clients on how to choose the best neighborhood and how to find a home that meets their needs and facilitates the type of life they want to live. When you're ready to start shopping for Naples properties, they would love to partner with you throughout the process.