Miromar Outlets; Credit: Southwest Florida
Whether it's a cross-country move or an upgrade to a new home in the same city, buying a new home is a huge financial decision.
Southwest Florida is popular with residents and investors for offering a spectacular year-round lifestyle, along with luxury accommodations and a low tax rate. Miromar Lakes and Estero are two communities in Southwest Florida that provide their residents with sunshine, waterfront views, and endless recreation—all within reach of some of the best luxury homes in the state. The neighborhoods, the weather, and the activities all make owning Estero or Miromar Lakes real estate desirable for the future.
Below are some of the best spots to eat, shop, and have fun in Southwest Florida.
Where to eat in Miromar Lakes and Estero
Homeowners and tourists of the Florida Gulf Coast tend to prefer a casual yet upscale dining experience—which is why many restaurants offer outdoor seating in the Florida sunshine. Those who purchase Estero homes for sale can look forward to enjoying some of the following fantastic restaurants alongside locals and savvy tourists:
Connor's Steak and Seafood:

Connor's Steak and Seafood in Fort Myers are located less than a mile outside Miromar Lakes and specialize in premium steaks and fresh seafood. The restaurant's atmosphere is casual and comes

highly-rated by diners on Yelp

.

Tommy Bahama and Marlin Bar:

In Estero,

Tommy Bahama and Marlin Bar

at Coconut Point serve food and cocktails in a relaxed atmosphere. Menu options include coconut shrimp, tacos, and fresh seafood. Patrons can enjoy a walk-up bar or seating on the patio.

Angelina's Ristorante:

Angelina's Ristorante in Bonita Springs is located just a half-mile south of Estero and is all about authentic Italian food. You can find specialties such as prime beef carpaccio, cacio e pepe, and veal agnolotti. Angelina's is among the more elegant eateries in the Estero area and offers more than 600 wine pairings with a full bar and lounge. They also serve weekend brunch.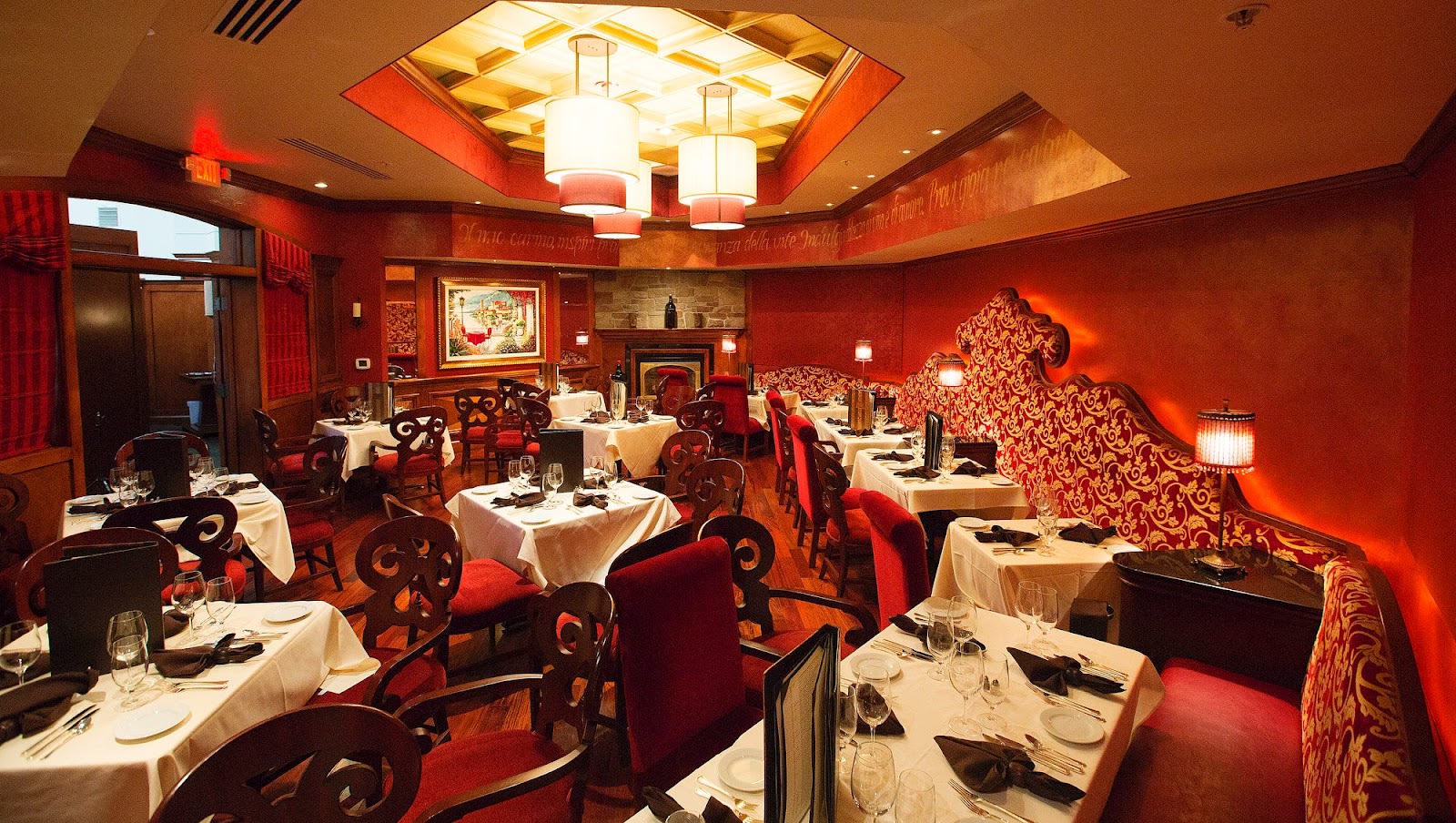 Angelina's Ristorante; Credit: The News-Press
Llama's House:

For a more casual, but well-reviewed, restaurant option in Estero check out the

Llama's House

. This Estero restaurant has been serving authentic Peruvian and South American cuisine since 2019.

Naples Flatbread and Bar:

Naples Flatbread and Bar offers pizzas, panini, tacos, and salads. Its new self-serve, 54-tap tap wall has beer, spiked kombucha, mead, and cider.
Where to Shop in Miromar Lakes and Estero
Miromar Outlets in Estero is home to popular shops, outlet stores, and restaurants. Miromar Outlets also hosts live entertainment and special events, including options for kids such as art programs and wall climbing. Miromar Outlets has more than 100 stores with many popular clothing shops that suit all styles, tastes, and ages. The outlets feature specialty stores for sports fans, golfers, wine lovers, and beach bums.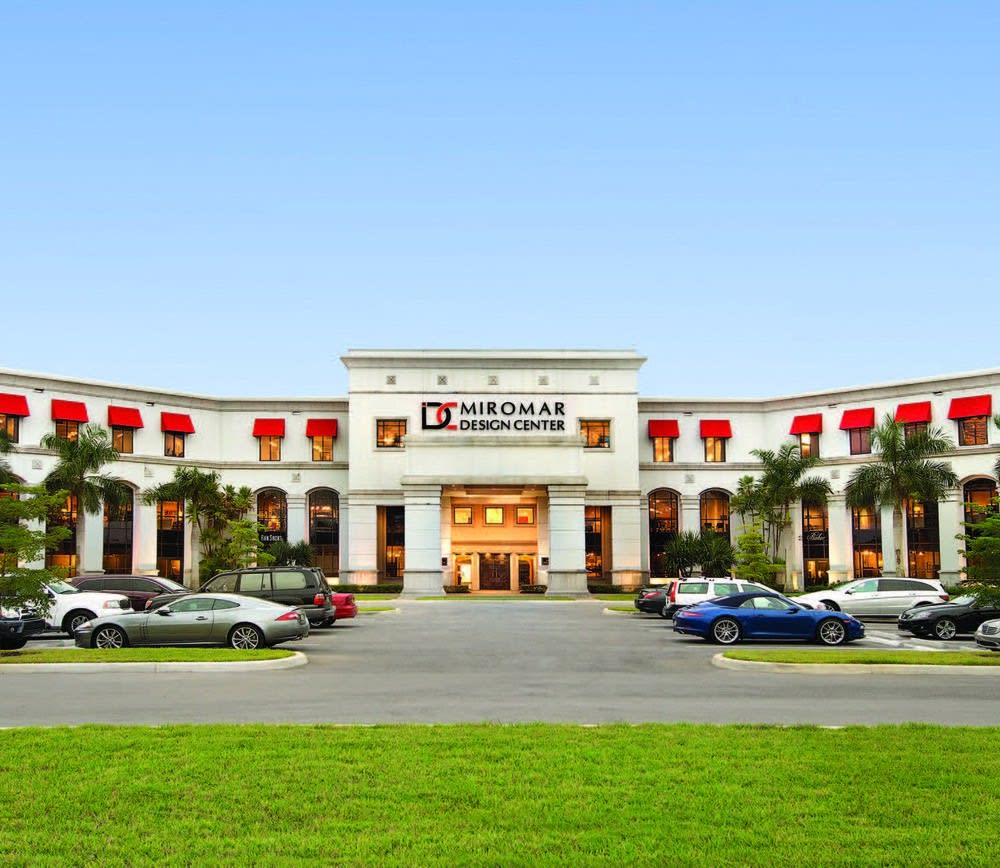 Miromar Design Center; Credit: PropertyShark
Once you've closed on a luxury home in Southwest Florida, Miromar Design Center in Estero is the place to go for all your home furnishing needs. With 45 different furniture stores, Miromar Design Center is the perfect one-stop shop to furnish your new home or get some new pieces to stage your current one. Retailers here cover everything for every room of your home. Outdoor furnishings, bed, bath, dining, kitchen, office, and living room furniture are all available at the Miromar Design Center.
Where to Play in Miromar Lakes and Estero
Residents of Miromar Lakes and Estero have access to a wealth of indoor and outdoor activities throughout the year. Both Estero and Miromar Lakes are located near some of Florida's most desirable beaches, including Fort Myers, Naples, and Barefoot Beach. Estero homeowners can spend their days playing in the surf, lounging on the beach, or getting a workout on the water.
Golfers living in Estero or Miromar Lakes have superb access to scenic and challenging courses throughout Florida's Gulf Coast. Local courses include Stoneybrook Golf Club, Spring Run Golf Club, Estero Country Club, and Wildcat Run Golf and Country Club. In addition to offering golf, these clubs each have a welcoming community with a year-round calendar of events. If you've recently moved to Southwest Florida and purchased an Estero or Miromar Lakes home for sale, joining one of these clubs is a good way to make new friends and get to know the community.
Wildcat Run Golf and Country Club; Credit: Florida Golf
By joining the Miromar Lakes Beach and Golf Club, you can enjoy sailing, kayaking, swimming, tennis, fishing, spa services, fantastic beaches, and bocce—along with golf in an exclusive, resort-style environment.
The Florida Gulf Coast University is also located in Estero, and the events, concerts, art, sports, and environment of a college campus infuse energy into the community. If you want to enjoy some history or explore your natural surroundings, you can check out Koreshan State Park, Mound Key Archeological State Park, or Estero Bay Preserve State Park.
Looking at Miromar Lakes or Estero homes for sale?
Homes for sale in Southwest Florida have seen a definite increase in listing prices over the past few years. In Estero, the median list price went from just $273,000 to $500,887 in two years. Beyond that, most Southwest Florida homes are selling for at or above list price.
Currently, the Southwest Florida real estate market is inundated with buyers—and there are far more buyers than there are homes for sale. With the high demand for houses and condos in Miromar Lakes, Estero, and the Florida coast as a whole, it could be more difficult to find the property you want at the price you can afford. But don't be discouraged—an experienced Southwest Florida realtor will be able to support you in your hunt for the home of your dreams…regardless of current market conditions.
If you're ready to start looking at homes for sale in Estero or Miromar Lakes, contact the trusted local real estate agents at The Guillette Group for expert guidance, the newest listings, and the best customer service in Southwest Florida.