Naples, Florida, is defined by tranquil, friendly neighborhoods, lush green landscaping, and an affluent lifestyle. Located on Florida's west coast, Naples is a boater's paradise. Comprising a network of waterways reminiscent of Venice, Italy, Naples sets the scene for days out on the water and nights indulging in the area's world-class restaurants. Life here is a lesson in elegance and grandeur, and residents enjoy bright, exclusive properties designed to incorporate stunning terrain.
Boating is a major pastime in Naples, and many of the lavish estates come with docks and boat lifts. Backyard docks are as common in Naples
properties
as driveways, and boating culture invites residents to cruise the waterways and canal channels and stop at waterfront restaurants to dine in nautical style.

For those with a passion for life on the open sea, one question, in particular, looms large about life in Naples — what is the yacht culture like, and how does one find the right club to join? With so many marinas and nautical groups available, it can be challenging to find the right fit, but fear not — the following list of Naples yacht clubs provides honest reviews and all the information you need to sail into the club of your dreams.
Pelican Isle Yacht Club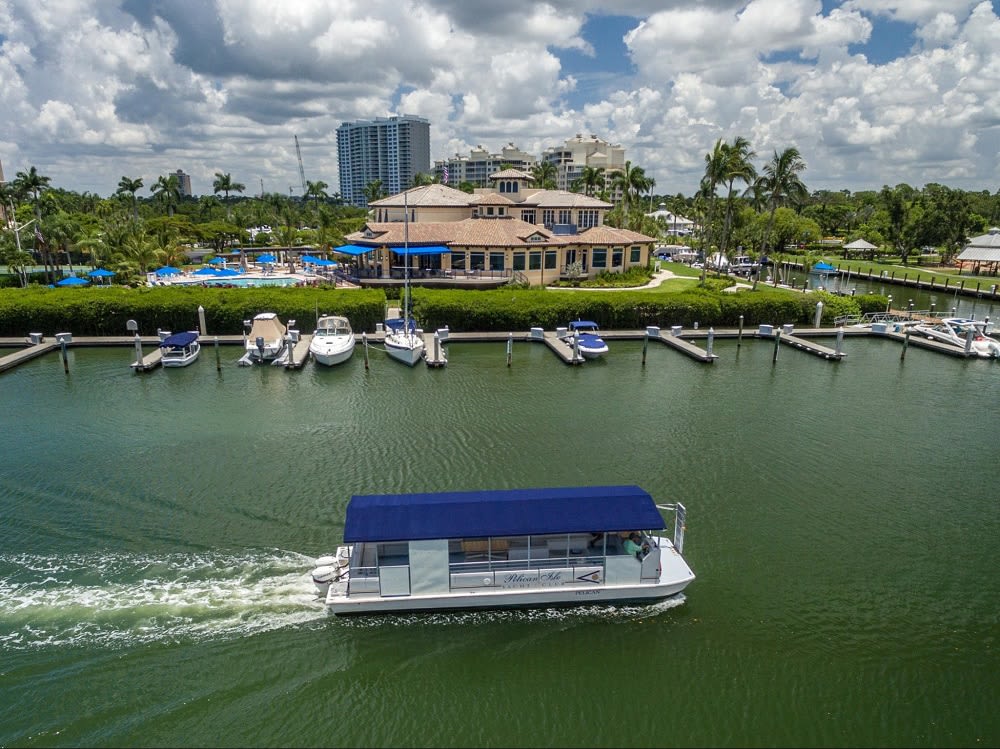 Photo courtesy of Pelican Isle Yacht Club Facebook
One of
Southwest Florida's
most illustrious clubs, the Pelican Isle Yacht Club has an impressive roster of awards and distinctions. Perched on the Cocohatchee River, mere minutes from the jewel-toned waters of the Gulf of Mexico, Pelican Isle shines as a beacon of elegance and relaxation. Sporting breathtaking views from every angle, Pelican Isle remains unrivaled in terms of amenities and lavish perks.

This private yacht club and marina enjoys a reputation as one of the globe's most luxurious yacht clubs and has ranked as one of the top 50 yacht clubs in the world. Pelican Isle also holds the number seven spot on the nation's list of top yacht clubs, and members heartily approve of the recognition. Pelican Isle's prestige is obvious in its membership numbers — membership is limited in the yacht division of the club, and the social membership is currently waitlisted, as the club is discerning when reviewing applicants. In addition to the spectacular marina facilities and boating events, Pelican Isle provides a first-class restaurant, tennis courts, a resort-style pool and spa, and an elegant setting perfect for any occasion. Reviews are impeccable, with members praising everything from boat care and service to the welcoming atmosphere and refined elegance.
Naples Yacht Club
The prestigious Naples Yacht Club has the distinction of being the oldest private yacht club in the city. Established in 1947, this exclusive group began with only the three founding yachters but has since grown to encompass over 500 passionate boaters. This acclaimed yacht club has won the industry's top awards, including the Distinguished Emerald Club award. The Naples Yacht Club has also been elected a Platinum Club of America and is a founding member of the Florida Council of Yacht Clubs.

Sporting a first-class clubhouse and exquisite dining room, the Naples Yacht Club is known for its exclusive social calendar and excellent hospitality. The club specializes in yachting and sailing, of course, but it also boasts an impressive array of events for members. The culinary offerings are highly acclaimed, with decadent dishes and the freshest seafood. Guests have a particular appreciation for the escargot and the oyster dish with caviar. Service throughout the club is reported to be steller, although some guests have questioned the choice of wine glasses.

Compared to the glowing reviews, however, this stemware transgression is hardly reason enough to shun this prestigious club. One of the most positive attributes remains the Naples Yacht Club's ability to cater to both boating and non-boating members of the family, and members find a myriad of services, activities, luncheons, galas, holiday celebrations, events, and cultural affairs to please every taste and interest.

As for the boating itself, Naples Yacht Club is truly unparalleled in its care of and affinity for the majestic sport of sailing. The Dockmaster is known to be knowledgeable and fastidious, while the general atmosphere is supportive, warm, and success-driven. One should note membership is by invitation only and is currently on waitlist status.
Naples Sailing and Yacht Club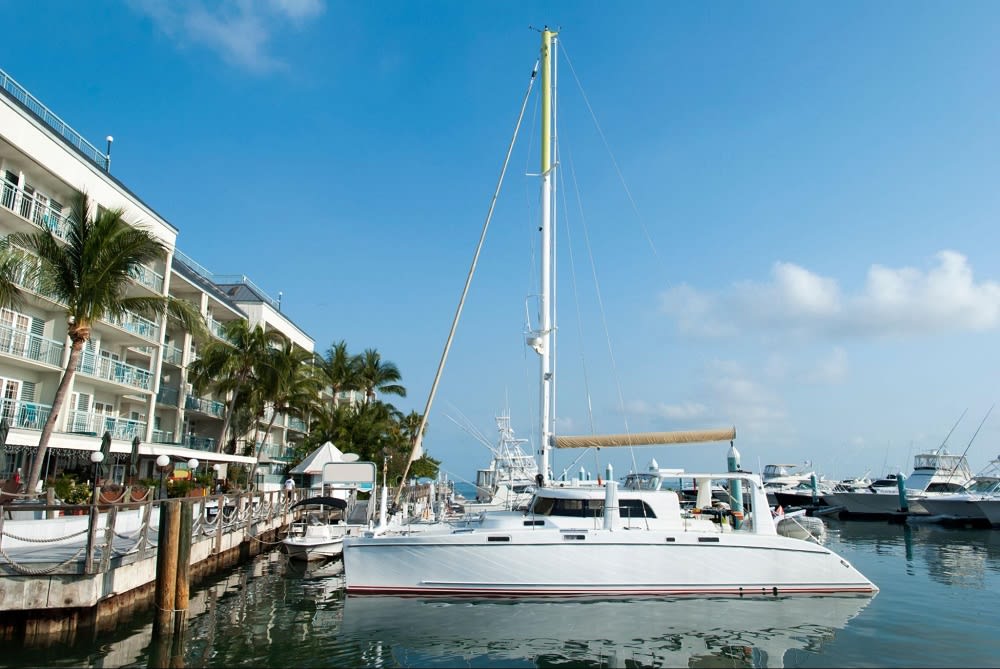 Known for its sophisticated air and culinary excellence, the Naples Sailing and Yacht Club invites sailors, cruisers, power boaters, and racers to experience the most revered boating experience in Naples. With top-rated dockmasters and captains, Naples Sailing and Yacht Club has established itself as a first-class club for nautical adventures and fine dining elegance.
An esteemed member of the
Florida Council of Yacht Clubs
, this private club is proud to offer reciprocity with a handful of distinguished country clubs. The dining room at the NSYC is renowned for its fresh seafood and refined menus, as well as the polished setting and grand Sunday brunch. The club is discerning with both membership and attire and adheres to a strict dress code, which members say elevates the atmosphere and enhances their enjoyment. The classic club experience at Naples Sailing and Yacht Club will please even the most particular of guests.
Tarpon Cove Yacht Club
A private waterfront club, Tarpon Cove Yacht and Racquet Club enjoys a reputation as the hidden gem of Naples. Tarpon Cove invites members to indulge in a beach lifestyle and provides both saltwater and freshwater activities, tennis, fitness, fine dining, and a vibrant social scene. Tarpon Cove's intimate atmosphere and personalized attention make for a highly coveted membership. Membership exceeds 600, and reviews have shown some concern about the bustle of nighttime events. The scene may be a bit exuberant for those seeking privacy.
Naples Nantucket Yacht Group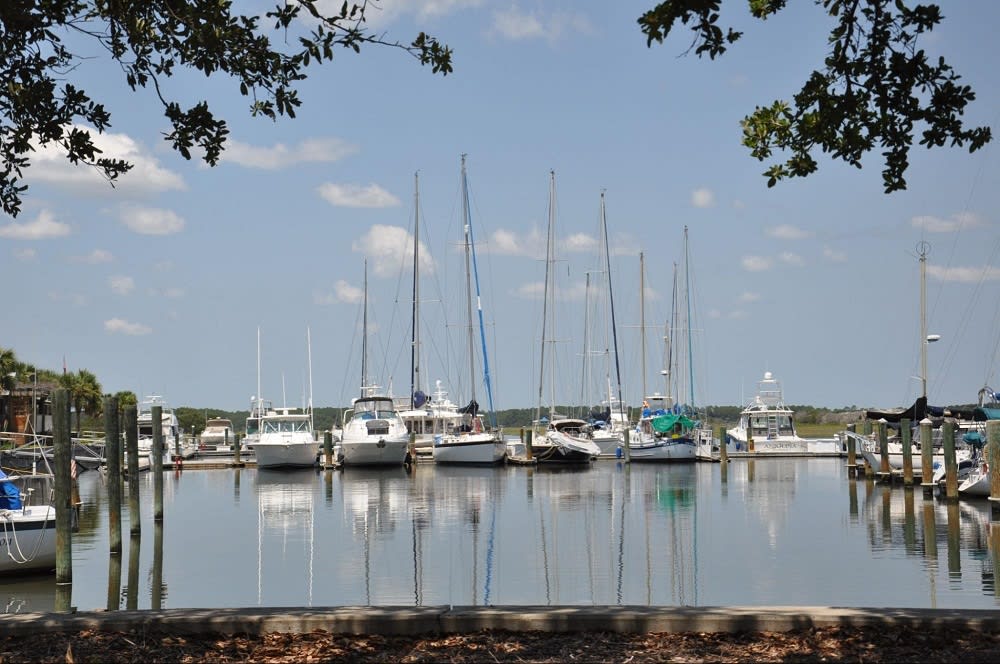 Offering a slightly different approach to boating, the Naples Nantucket Yacht Group features a dazzling array of boats and yachts of all sizes. Members can own their boat outright or enjoy shared ownership with another boating enthusiast. Charters are also available for those who wish to venture out on the open sea at their leisure, sans the maintenance and responsibility of captaining their own boat. Reviews for the Naples Nantucket Yacht Group are outstanding, and for those looking to dip their toes in the yacht club world, this may be an excellent choice.
Moving to Naples, Florida? Work with The Guillette Group
Interested in exploring Naples homes for sale on the beach? Contact the expert team at
The Guillette Group
for information on North Naples open houses and Bonita Springs real estate for sale.