Naples, Florida, is a popular destination for real estate investors. Whether you're looking to buy a primary residence, purchase a vacation home, or invest in property, there are several things you should know before searching for Naples homes for sale.
Why is Naples a popular area?
Dining
Looking for a delicious dining experience? Naples has everything to meet your needs. From fresh seafood to classic Italian dishes, you're sure to find something to satisfy your taste in Naples. With its beautiful waterfront views, it's worth checking out some of the area's restaurants, like Baleen, The Bevy, Chops City Grill, and The French Brasserie Rustique. Baleen offers beachfront views and delicious seafood. For brunch, try The Bevy at 360 12th Avenue South. When craving steak, be sure to visit Chops City Grill. For a Parisian bistro-like experience, The French Brasserie Rusticque, known more commonly as "The French," offers classic and rustic French dishes.

Shopping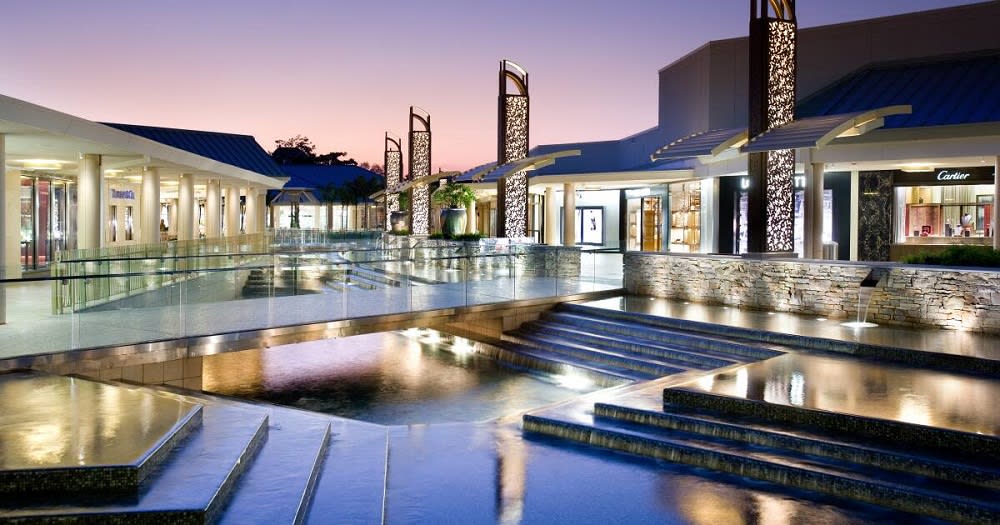 Photo courtesy of Visit Florida, Waterside Shops Mall
Naples is known as "Florida's Upscale Shopping Capital," you can find almost anything you want here, from high-end stores to outlet malls. Naples has it all, whether you're looking for brand-name fashion or local treasures. Some of the best places to shop in Naples include the Fifth Avenue South Business District, Mercato Shops with live entertainment, the historic district of Third Street South, and Waterside Shops Mall at Pelican Bay.
Leisure activities
When buying real estate in Naples, there is no shortage of things to do. From enjoying the beach to taking in a museum, the options for leisure activities are extensive, including visiting local gardens and parks, walking along the waterfront, and touring local museums.

Gardens & parks
Waterfront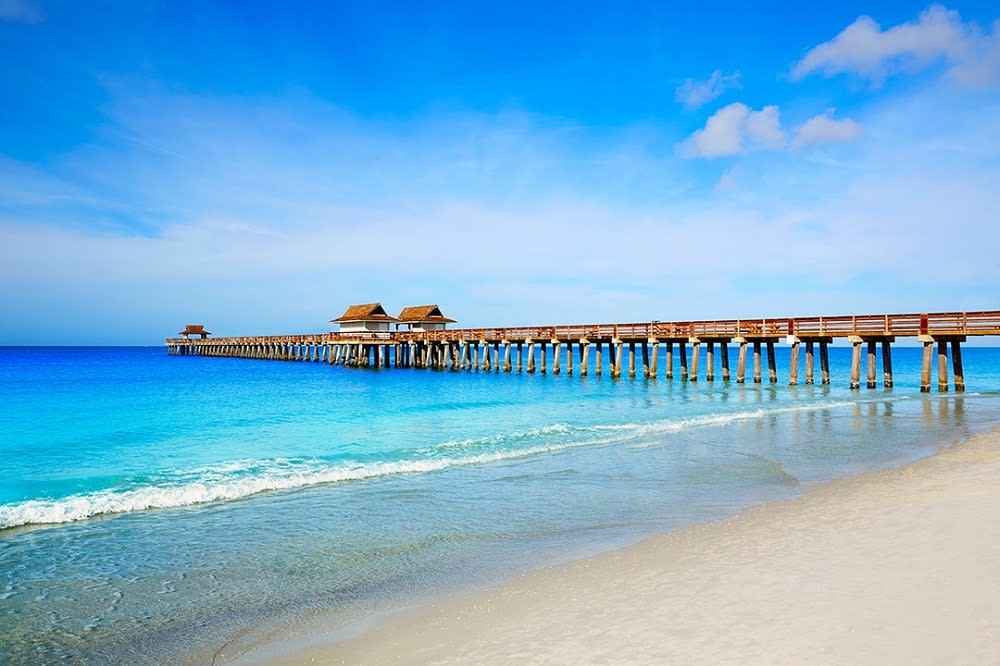 For those who want to enjoy the sun, sand, and surf, be sure to visit the Naples Pier, Crayton Cove, Delnor-Wiggins Pass State Park, and Lowdermilk Beach Park.

Museums
Naples real estate market
Before investing in Naples real estate, it's essential to learn the current market trends and consider how you'll use the property. Is it strictly an investment property or a forever home?

Current trends
In January 2022, the
median listing price
of Naples real estate was $839,000, up from a $499,000 median listing price a year ago. Looking at the past year in full, the median list price for Naples homes for sale peaked at $650,000 in June 2021, so the median listing price in January was nearly $200,000 higher. As of January 20, 2022, the Naples homes for sale inventory was 974, which shows a 200 listing jump from the mid-700 average in July-December 2021. Overall, median list price trends over the past five years show a strong upward movement, from the mid-to-upper $400,000 to above $800,000 in January 2022, with the most significant growth from October 2020 to January 2022.
Choosing a property in Naples is a solid investment in a market showing a drastic price increase, regardless of whether you're selecting a property you plan to rent or use as a primary residence.

Investment property
Those aiming to invest in Naples real estate will appreciate the excellent shopping, dining, and array of leisure activities. In January 2021, the median rent for units in Naples ranged from $2,500 for a two-bedroom and $4,479 for a four-bedroom unit. With a median rent increase, real estate investors in Naples can expect their investment income to improve between 1.3-3% annually.

For those who prefer to use their investment properties as temporary rentals,
Airbnb.com
shows the average nightly cost ranges from mid-$100 to well over $1,500 for a single guest. Investors can potentially earn $50,000 to $550,000 annually for their rental property if they're able to host guests every night of the year, based on the average price.

Insurance
Finding the right insurance when purchasing an investment property is crucial. Short-term lease insurance is different from long-term, and if you're looking to list your property on websites like Airbnb, there may be a
few stipulations
. Lease restrictions are a big deal in Naples — this community has dozens of Home Owner Associations regulations, so finding a property with lease terms that work with your plans is essential. Working with a trusted agent who knows the Naples community well can help you navigate this process, but be sure to do your research when looking to list your investment property for rent.

Forever home
When purchasing a property in Naples as a "forever home," buyers are sure to appreciate the family-friendly area's excellent schools and wealth of things to do. For those ready to proceed with the home buying process of
Naples real estate
, consider reaching out to the team at
The Guillette Group
for assistance. Whether you're searching for your dream home or next investment property, their expert guidance of the Naples community goes unparalleled. Contact the team today to start your next real estate journey!